A remnant of a cigar lifestyle connecting two worlds
The wonderful world of cigars and the cigar lifestyle in general constantly provides enjoyment, camaraderie, and a connection to a rich history…each and every stone I turn rewards me with a limitless wealth of information.  Cigar truth.
News to me was the fact that some aficionados collect cigar labels from the period of "When Key West was Cuban" 1860s, 70s and 80s, waves of Cuban immigrants crossed the Florida Straights searching for political freedom and economic possibilities.  It worked, they would begin to start their own businesses and win political office, stitching Cuban culture into the fabric of this South Florida city, Key West.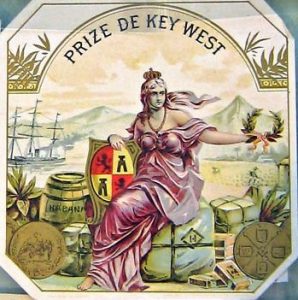 This is some pretty cool stuff and just another example of how our beloved cigar lifestyle, hits us over-the-head with more great shizzle (thank you Snoop dogg).  Recently (2017) there was a historic find…check this out:
Andrew Bulla, a Florida Keys man who discovered a regional treasure while shopping for vintage car parts on eBay, has placed his find into the hands of the Key West Art & Historical Society in a gesture to foster its cultural and historical preservation.  The one-of-a-kind, mint-condition cigar label progressive proof book created for and signed in 1897 by Eduardo Hidalgo Gato, founder of the E. H. Gato Cigar Factory, has been digitized for online viewing in the future, and is now on display in the 'Industries of Key West' exhibit in the Dogwood 2 Gallery on the second floor of the Custom House Museum, 281 Front Street.
Hats-off Andrew, there's a special place for you in cigar heaven…lol, wtf am I talking about, my made up phrase for today (we each get one per day); anyway, really enjoy learning about this stuff and sharing it with you the reader, my fellow aficionados.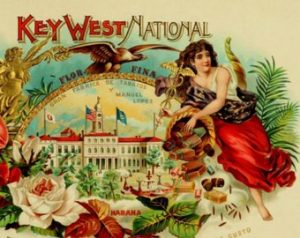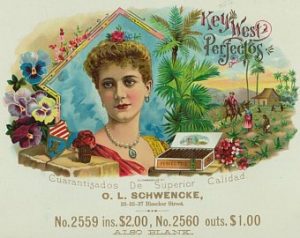 The artistry and imagination imparted into these labels was pretty damn amazing…(no internet,imagine) , real and true talent, that's what's up.  Hey, it's memorial day weekend and I hope this post finds you well…big shout-out to all the US service men and women, thank you for your incredible service, it's much appreciated.
Find yourself a comfy spot with some like minded people (or not), and light up that favorite smoke…you deserve it.  ThinkCigar, it's a lifestyle.